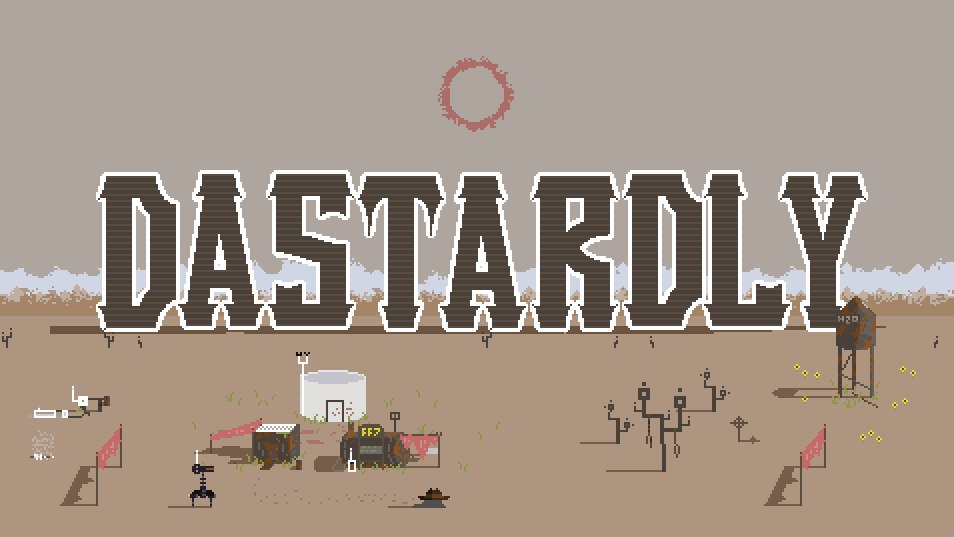 DASTARDLY
I'm happy to announce the launch of Dastardly!
In the filthy backwaters of the Milky Way, gunslingers duel for fame and fortune. Every one of them is daring, dangerous, and… DASTARDLY.

Dastardly is a fast-paced and chaotic local multiplayer arena combat game for 1 to 4 players. Travel across the Milky Way to face down other bandits. Jump, dash, and shoot your way to victory, making use of an array of powerups like shields, cloaks, and jetpacks. Inspired by classic couch multiplayer games like Super Smash Bros. and more recent hits like Towerfall: Ascension and Samurai Gunn 1 and 2, Dastardly has a focus on tight controls and fast matches. Load it up and shoot your friends from the comfort of your own home.
I've written a postmortem of the development process if you are interested in reading it.